Post by Draculasaurus on Aug 26, 2015 20:38:27 GMT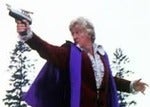 I think part of the appeal of the Coppola version is that he tried so adamantly to run away from previous versions of Dracula that it left an indelible mark on a fairly sizable number of viewers. The stupid old man hair do and long flowing "nighty", the John Lennon glasses. Not looking like Bela Lugosi or Chris Lee seemed like a large part of the costume design.
It was a return to a director "simply and amazingly not caring" instead of the "actually caring but making it self-aware-shitty", the cinematic equivalent of saying
'I meant to do that" after you walk into a glass door. This was just not giving a shit.
-also you know in movies when they do pantomime sex and the dude is way too high to be penetrating the woman. Do you know what I'm talking about?
This is the worst offender I've ever seen. Like he was going in the belly button!
So, do you think that Argento didn't care and just followed every impulse no matter how stupid (like Richard Elfman on Forbidden Zone) or that he has had his ass kissed and been hailed as a horror legend for so long that he thinks every idea he comes up with is brilliant (like David Lynch)?
I think he just didn't have any ideas and didn't work to produce any or seek out someone who would come up with some.
Just a cash in. I don't know why.
I did really find it refreshing somehow.
I think it's partly the ropey effects and how no attempt is made to maximize their effectiveness with editing or lighting.
It's the secondary decisions that a properly embarrassed director would make, that are missing and it seems like a breath of fresh air.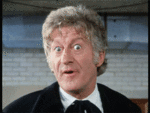 This hot water bottle looks like a slightly leaky uncircumcised European penis. A Europenis. Is that the idea?
Tom waits is all theatre an pretend, but he's a genius.
Uh, actually yeah. That's completely unintentional, but probably an artistic automatism.
My wife is due to have a baby boy in less than a month and we've been talking about it a lot.
I'm kind of torn between the reasonable defensible modern Euro way and the way I know in my heart it should look.